What's on my ears?
Join the dark side, join the light side? team Apple or Windows? Playstation or Xbox? Are you tired of being forced to pick a side in the ongoing 'team' debates? Join me in breaking free from the cycle of picking a side and embrace the freedom of choice.
Today, we will be exploring the world of music streaming services, specifically Spotify and Apple Music. While these two giants are often pitted against each other, it is ultimately up to you to choose the one that suits your needs. As for me, I use Spotify on my Apple devices and a Windows computer for gaming. But enough about me, let's get to the real focus of today's read - music.
Join me as I share some of my favorite genres, artists, and albums that have been on heavy rotation in my playlist for the past few months and years. Fair warning, if you are someone who only listens to what is on the charts, this might not be for you. So without further ado, let's dive in.
There are so many genres these days that I won't even attempt to fit the below into any correct categories, so I will just make up descriptions myself and hope you can relate to them. My picks for this are as follows: (spotify links are embedded, sorry Apple)
The 'Tranquil rainy day feeling' genre  
Novo Amor - https://novoamor.co.uk/
A Welsh producer, multi-instrumentalist, singer, songwriter who I came across a number of years back. He tends to find himself being played at least once per day if not more. Songs such as 'Oh Brother', 'Euphor', and 'Repeat Until Death' instill a sense of calmness and nostalgia in me upon each listen. Novo Amor is the ideal artist to listen to on a day that's a bit slower paced. 'Insert emotional quote'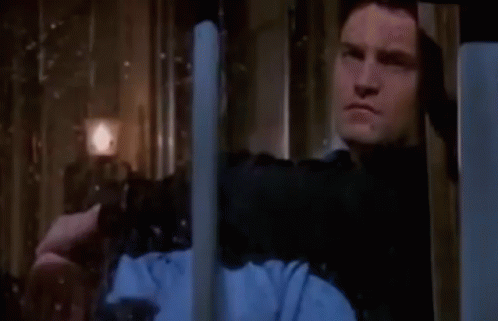 The 'I want to listen to hip hop that is not in my native tongue' genre
Lomepal - https://www.instagram.com/antoinelomepal/
Introducing a Parisian rapper with an undeniable talent for crafting smooth flows that transcend language barriers. Though I don't speak French myself, I can't help but be captivated by his music. His name may be unfamiliar to you, but his talent speaks for itself. Noteworthy songs to me are: 'Évidemment', 'La vérité' and album 'Amina'. I found positive influence by his music in the gym, and whilst working.
The 'I'm dragging myself to the gym and need something powerful to get through' genre
Lorna Shore - https://lornashorestore.com/
Caveat: not suitable for all (due to it's 'heavy' nature) - however a few reading this might appreciate the artist above; Lorna Shore. Hailing from New Jersey in the U.S, this is one of the big names in the scene when it comes to the deathcore. (terrifying name, I know right?) Songs like ''Sun//Eater'', ''Relentless Torment'' and the most popular 'To the Hellfire'' have enabled me to get through those tougher workouts much easier. If you are curious, click on one of the songs above. One click, so little effort.
The 'I want to travel back in time' genre
Various artists -
I guess you can travel back in time now, with the power of the above apps. One click will usually transport you to a different place, a past experience or a previous emotion. These classics run all year round' for me.
Stayin' Alive - The Begees
I actually listened to this without a care in the world whilst approaching the runway on a particularily windy, rainy day. The turbulents were as bad as they can get in the plane so I simply just blocked out everything around me with just the Begees on my headphones.
Take Me Home, Country Roads - John Denver
Possibly one of, if not my favourite 'classic'. Perhaps due to the prominent feature in the Fallout games series, or perhaps because  JD is just awesome. Nevertheless, what a gem.
Gimme Shelter -  The Rolling Stones
Probably featured in every list of 'classics'. This song just puts you in a good mood. Not much explaining needed for the stones.
Not that the above contains all of the music I listen to, (in fact; not by far) however it is probably what is most frequent in my rotation. To make it simple, I will link my spotify profile below so you can explore everything if you are interested. You will probably be surprised. Actually, you most definitely be surprised at how diverse my library is. Enjoy.
Click here for incredible amounts of diverse music
Thanks for getting to the end, hopefully you can add a song or two to your arsenal.
Until next time,
B